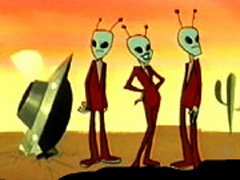 TUESDAY: 02/12/02(9:00-10:00 P.M., ET/PT)

"Panacea" – To save his friends lives, Max must use all of his alien powers on a sick and powerful old man, but he pays for his heroics with the slow diminishment of his life force. Meanwhile, desperate to stanch her physical deterioration, Liz flees Roswell in order to start a new life, and Maria goes to New York City to record her demo.

Starring Shiri Appleby, Jason Behr, Katherine Heigl, Majandra Delfino, Brendan Fehr, Nick Wechsler, William Sadler and Adam Rodriguez.

Guest starring are Clayne Crawford as Billy Darden, Morgan Fairchild as Meris Wheeler, Jack Donner as Clayton Wheeler, Ashley Johnson as Eileen Burrows and Meredith Scott Lynn as Dominique Lazar.

The episode was directed by Rodney Charters from a script by "Roswell" co-producers Russel Friend and Garrett Lerner.